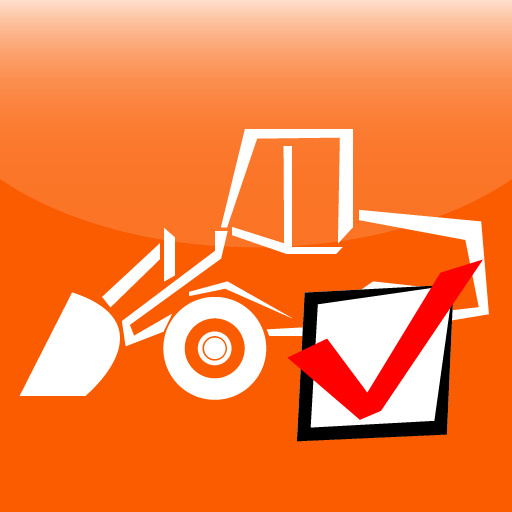 Loader Inspection
Conduct detailed inspections covering each major system and component of heavy equipment
Indicate problems, disrepairs, malfunctions in the equipment performance
Generate custom PDF & Excel reports
Email reports, upload them to cloud drives and print
Sync collected data across multiple devices
Modify existing inspections and re-send them
Work online and offline
Save time and reduce expenses
Inspect Loaders & Report Damages heavy equipment app from Snappii
Heavy Equipment Industry is among the pioneers in adopting mobile technologies. Snappii, a codeless mobile app development platform, introduces its Inspect Loaders & Report Damages mobile business app. This heavy equipment app allows its users to perform detailed inspections of loaders and report damages if any. Heavy equipment inspectors use this mobile business app to gather vital data in real time and report it to the management. Inspect Loaders and Report Damages mobile business app works online and offline, so there's absolutely no problem in working in the field where the Internet connection is unavailable. Your collected information about the loader will be securely stored in this heavy equipment app, and then, once the Internet connection is reestablished, will be sent to the cloud storage. You can also share the report with your management via email. It's very convenient as it requires no effort to deliver the mobile form to the head office. Heavy equipment inspection process takes just a few minutes and covers: wheel loader inspection, cab, engine, exterior, power train, hydraulics, functional, bucket, tyres, locations, and photos. You can rest assured that this heavy equipment app from Snappii covers all the inspection data you need to collect.
Performing loader inspection is a very complex process that requires inspector's accurate attention. Machines' and employees' safety depends on the inspector's report. That's why it is very important to carefully study all the aspects of the loader, and Inspect Loaders and Report Damages app from Snappii is a real gem. Besides conducting loader inspection, app users are welcome to communicate with each other in the discussion forum and read latest news from heavy equipment industry.
Snappii, a codeless mobile app development platform, has many heavy equipment apps in its arsenal to satisfy the needs of experienced inspectors with Inspect Loaders & Report Damages being one of them. This heavy equipment app can be fully customized to meet your specific needs: colors, logos, forms. You can even load PDF forms that you use in your work process into this app. This feature is absolutely unique to Snappii heavy equipment apps. Download the app for free from Stores.
Can't find the app you need?
Continue to searching in our app store or get a free quote for a custom app