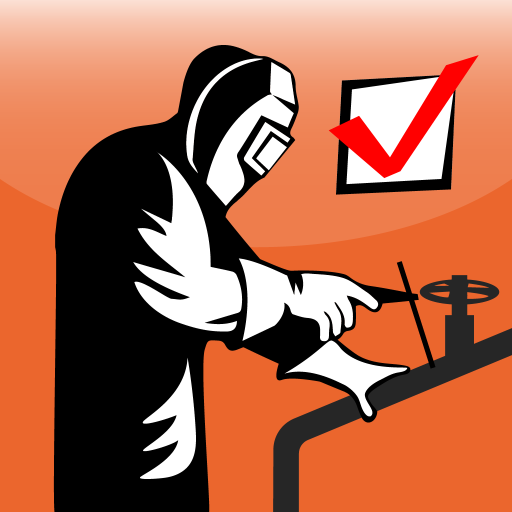 Welding Environment Inspection
Detailed information about the company being inspected and the inspector
Checklists on WHMIS, standards, oxy/fuel systems, electrical and abrasive equipment, hand tools, and some other guidelines
Sign, save, retrieve, edit, and email the PDF safety reports
Upload completed inspections to cloud drives and print
Sync collected data across multiple devices
Create a list of welders and helpers
Work online and offline
Save time and reduce expenses
Can't find the app you need?
Continue to searching in our app store or get a free quote for a custom app
Welding app
Welding environment inspection mobile app is specially designed for specialists in construction and inspection industries. With the help of this welding app it`s easy to have a welding safety inspection checklist and reports of previously completed inspections right at your fingertips. In addition, you will have a user-friendly digital notebook with contact information of the companies you have performed welding safety inspections for.
Get detailed information about the company being inspected and the inspector. Save and store data locally, synch collected data across multiple devices, work online and offline, communicate with other specialists in community forum.
You can add new welding inspection in this welding app with the help of one button click. All you need is only to fill in the company information with company name, phone, email and location; inspector`s information with first name, last name, department, title, date, location and digital signature. There is also an ability to add welders and helpers up to twelve entries. Then you can provide other information with the help of radio buttons with all welding/cutting processes, completed work, pipe coatings, ventilation, fire extinguishers and more.
Welding environment inspection mobile app allows its users to inspect oxy/fuel systems, electrical equipment, hand tools, abrasive equipment and miscellaneous. You can send a copy of the report to any email with the help of one button click right from the welding app.
All the completed welding inspections are saved inside the welding app, you can edit, save, share and print them anytime from anywhere. There is also an ability to load PDF forms in the welding app. Simply load the existing form, add fields, capture pictures and photos, qr and bar codes, digital signatures, GPS, maps and more.
With this welding app you will have the following benefits:
Increase productivity and efficiency
Improve data accuracy
Improve customer service and satisfaction
Lower costs and save time
Eliminate paperwork and go green
If you are not satisfied with this ready-made welding app solution, this app can be 100% customizable to meet any business needs. Download and try welding app today and enjoy your work tomorrow!