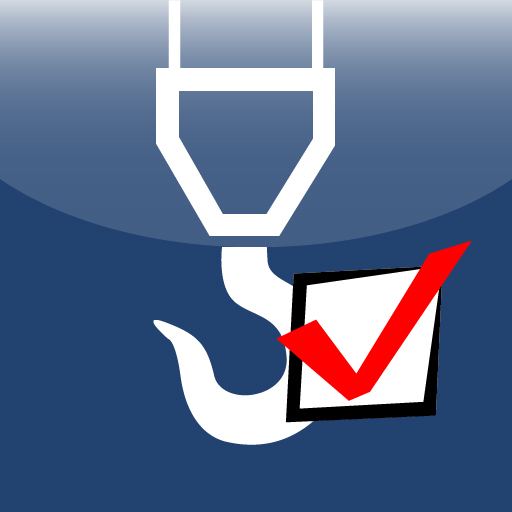 Crane Inspection
Conduct detailed inspections covering each major system and component of heavy equipment
Indicate problems, disrepairs, malfunctions in the equipment performance
Generate custom PDF & Excel reports
Email reports, upload them to cloud drives and print
Sync collected data across multiple devices
Modify existing inspections and re-send them
Work online and offline
Save time and reduce expenses
Inspect & Visually Check Cranes and Loads
Inspect & Visually Check Cranes and Loads App is designed to ensure safety of people and machines working in the field. It allows crane operators, drivers, technicians and other professionals to perform detailed inspections of the machines they use with their smartphones or tablets. Daily pre-use cranes inspection form helps to avoid accidents, keep employees safe and equipment secure.
Create crane inspections on the go. Work online and offline. Collect the necessary inspection details: date, time, location, photos and more. Search saved cranes inspections by date and keywords. Edit them and resend if needed. Share saved PDF and Excel inspection reports via email or cloud drives.
This cranes inspection app helps to make inspections before starting crane, all you need is only to fill in the fields with equipment number, operator`s name, the date of inspection, crane make, model and the number of license; or use auto-fill fields feature. Then there is an opportunity to fill all the inspected items needed inside this cranes inspection mobile app. With the help of one button click you choose the status of inspected items on checked, unchecked or you can enter a new option needed.
Cranes inspection app features
Summary cranes inspection app features include:
Conduct detailed inspections covering each major system and component of cranes
Check all components and assemblies
Indicate problems, disrepairs, malfunctions in the equipment performance
Collect necessary data on major equipment systems and notify mechanics about maintenance issues or repair services required
Retrieve PDF forms of the conducted inspections and share them via email, network drives and other sharing options available on device
Store all the data locally on the device
Work in online/offline mode
Send push notifications with relevant alerts
Discuss any issues and exchange ideas on different topics
Moreover, this cranes inspection app is 100% customizable for your business needs. Let us know your requirements and we will customize it for you.
Can't find the app you need?
Continue to searching in our app store or get a free quote for a custom app